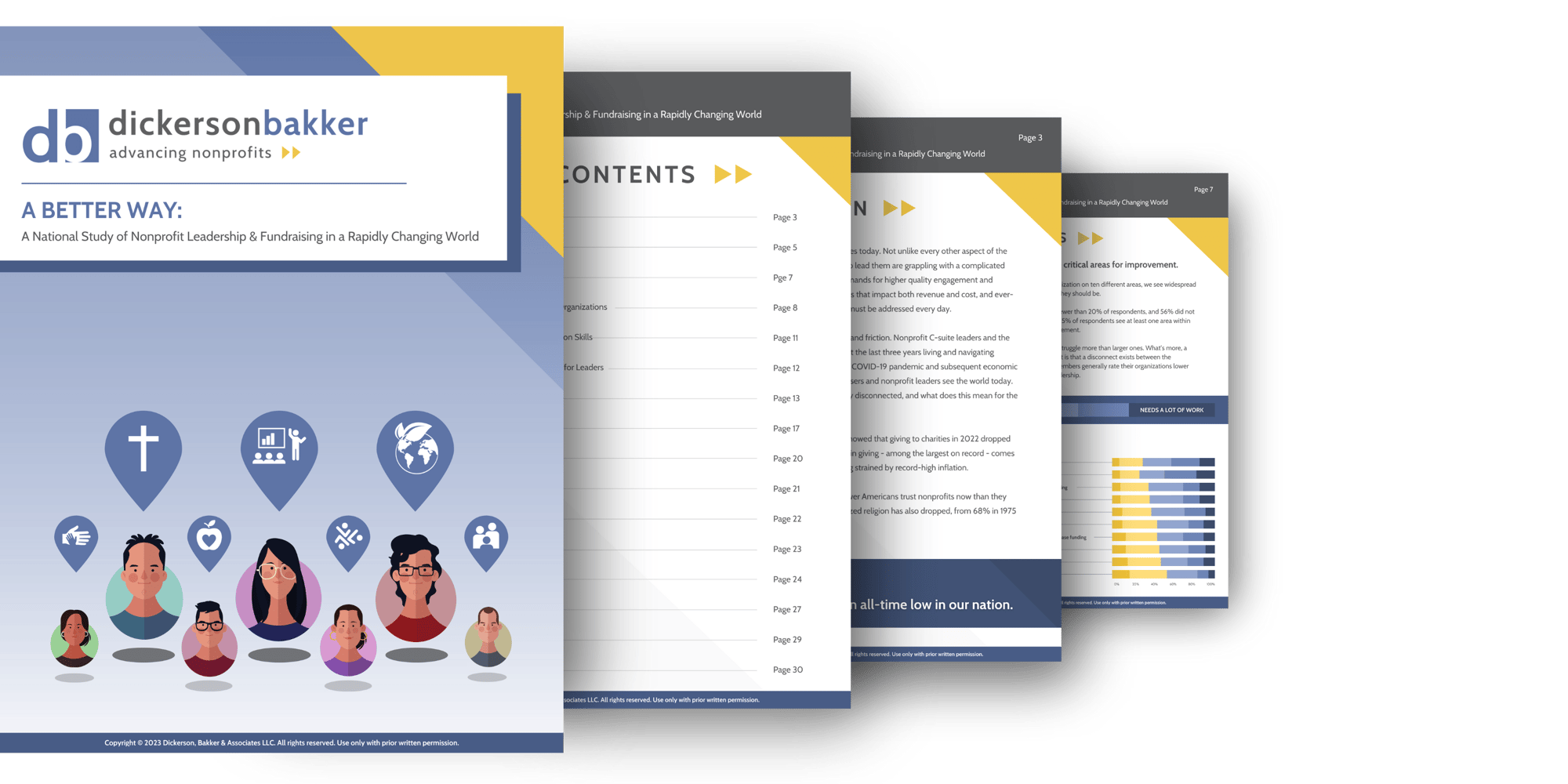 Discover "A Better Way: A National Study of Nonprofit Leadership & Fundraising in A Rapidly Changing World."
Our extensive research brought together insights from nearly 400 nonprofit leaders. Spanning roles from CEOs to Chief Development Officers, as well as frontline fundraising staff, we've collected unique perspectives to share with you.
Who did we survey?
Chief Executive Officers (President, CEO, Executive Director, Salvation Army Commanding Officer, Founder) Other Executive Officers (COO, CFO, etc.)

Chief Development Officers (highest ranking fundraising professional, such as Chief Development/Advancement Officer, Director of Development, etc.)

Vice President/Directors of Marketing & Communications with some fundraising responsibilities (direct mail, digital fundraising, etc.)

Other fundraising professionals without management responsibilities (Major Gift Officer, Grant-writing, Regional Director of Development, etc.)

Fundraising support roles (donor management systems, volunteer coordinating, etc.)
What's inside?
Emerging Leadership Trends that are defining the nonprofit sphere.
Effective Fundraising Strategies tailored for today's landscape.
The Top Challenges nonprofit leaders are facing and how to overcome them.
👉 Harness insights that matter. Be the change-maker in a rapidly changing world.